Type : Airbnb
Theme : Studio, Minimalist
Deceptively simple from the street front, a couple of Loft houses by Brad Swartz Architects unfolds into picturesque studios in Pyrmont, Sydney. They are essentially garage space conversions into studios that the owners use as AirBnBs. We spent about 6 days here as part of our 2019 year end holidays.
The designers have worked with limited space and yet managed to make the place look and feel cozy and comfortable. All the necessities are neatly tucked away behind cabinets. A narrow courtyard and a couple of skylights flood the space with light.
The project has been featured in the 'Never too Small' series on Youtube here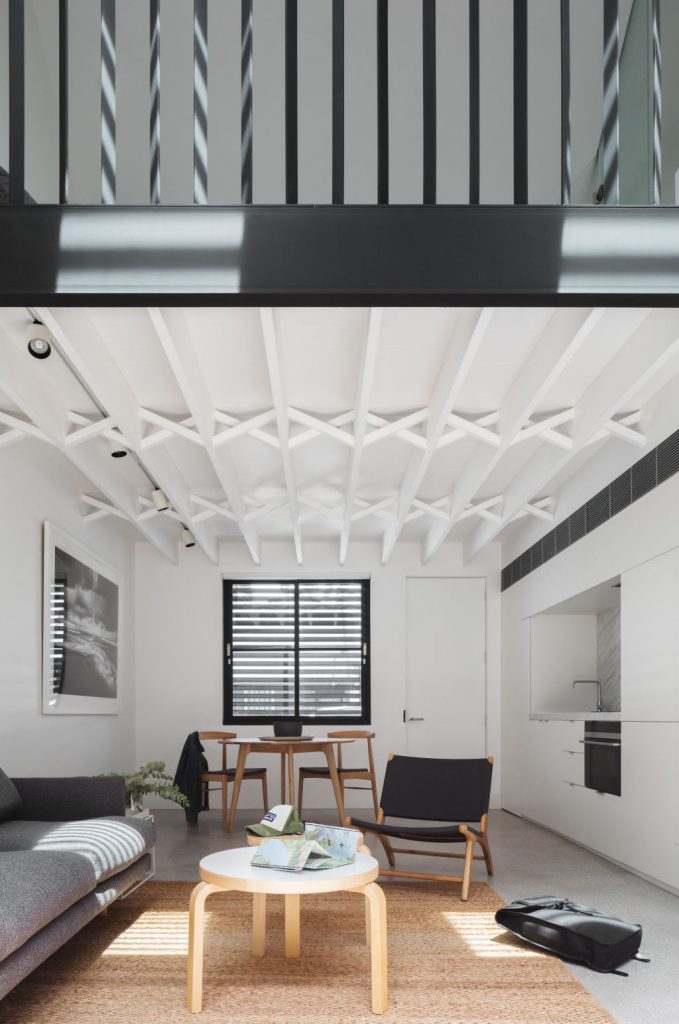 The main door is the threshold between the street and the studio. The ground floor has a linear cabinet wall which houses the TV, washing machine, cooking appliances and a perfectly sized benchtop.
The rest of the floor space becomes the lounge and dining area. Everything naturally looking to the small courtyard.
Narrow stairs take you up to the bedroom and the bath.
Laying below the pitched roof, the bedroom is cozy and flooded by daylight streaming in through skylights. The clever use of light and white surfaces makes the space appear larger than it is.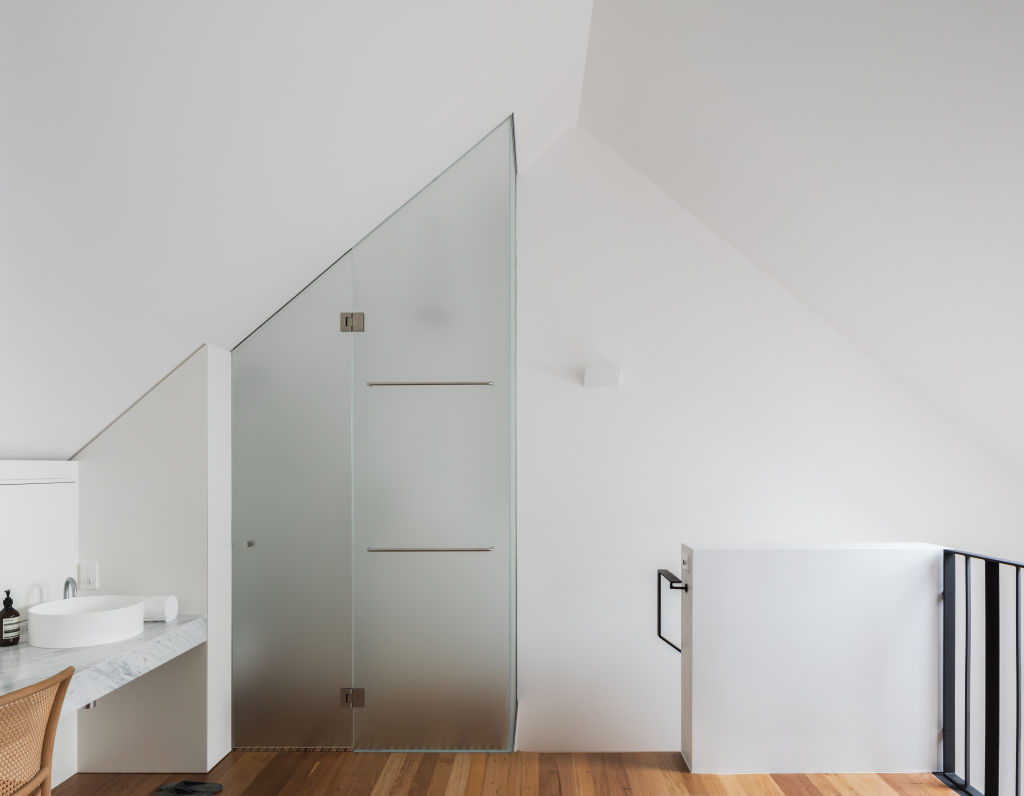 The bathroom is neatly tucked away as a translucent glass box. Timber slats keep the floor the same level as the bedroom with the drains below them. The vanity counter holds the basin and some shelves behind. You can use it as a desk and makeup counter as well. The owners have furnished it with a desktop mirror and there is a larger one built into the wardrobe door.
Everything you need, the studio has. Waking up to light flooding the space, sipping on cups of coffee in the courtyard to spending warm nights with pizza and a drink, it was quite a perfect end to a year!
Airbnb Listing : Loft House x2, Pyrmont, Sydney on Airbnb
Design Takeaways
Daylight makes a huge difference! Whether it is through windows or courtyards, when you bring in light into your interiors they not only look bigger but also happier.
When building your own cabinets make sure you leave enough space to fit all your appliances. If they are prone to heating, it is better to have a small perforated panel in your cabinet door to let then heat out.
Multipurpose built-ins save a lot of space. Mirror + Wardrobe, Vanity + Desk, Courtyard + AC ledge, all make up for efficient multi-use of space.