You open the door and see the skyline of Sydney. It is no Four Seasons, but standing in the shower and looking at the Opera House at a distance is definitely something.
Type : AirBnB
Location : Potts Point, Sydney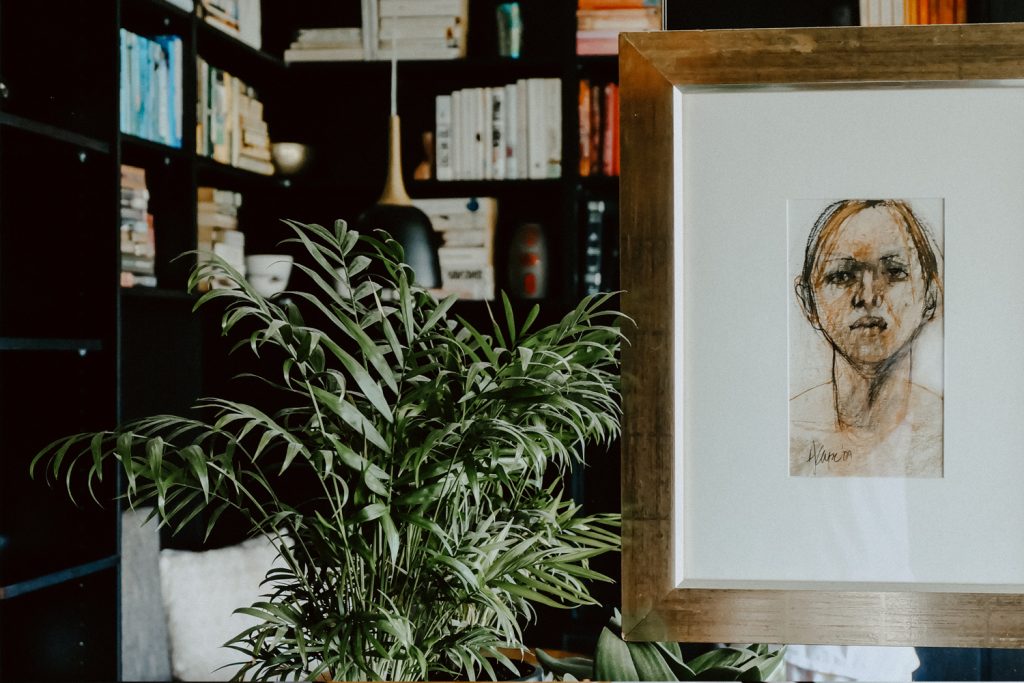 This little Airbnb in Sydney was charming. It was impressive how the owners had spent so efficiently on the interiors. There was a mix of styles that made it unique. It wasn't just clinical, neither was it the globe trotter/hoarder look.
LIVING – A bit Artsy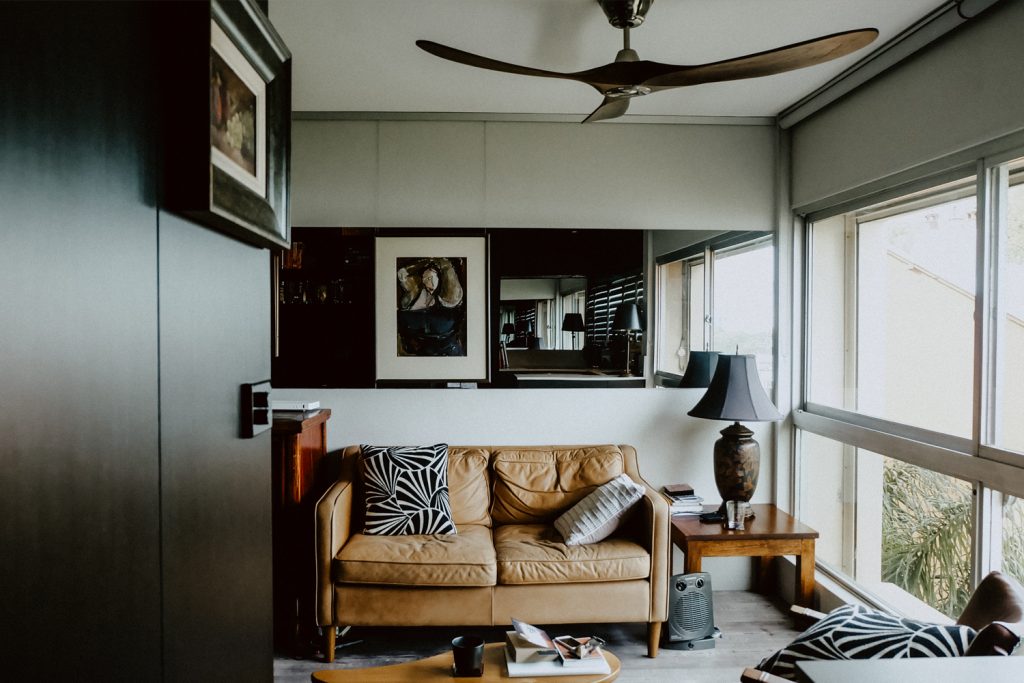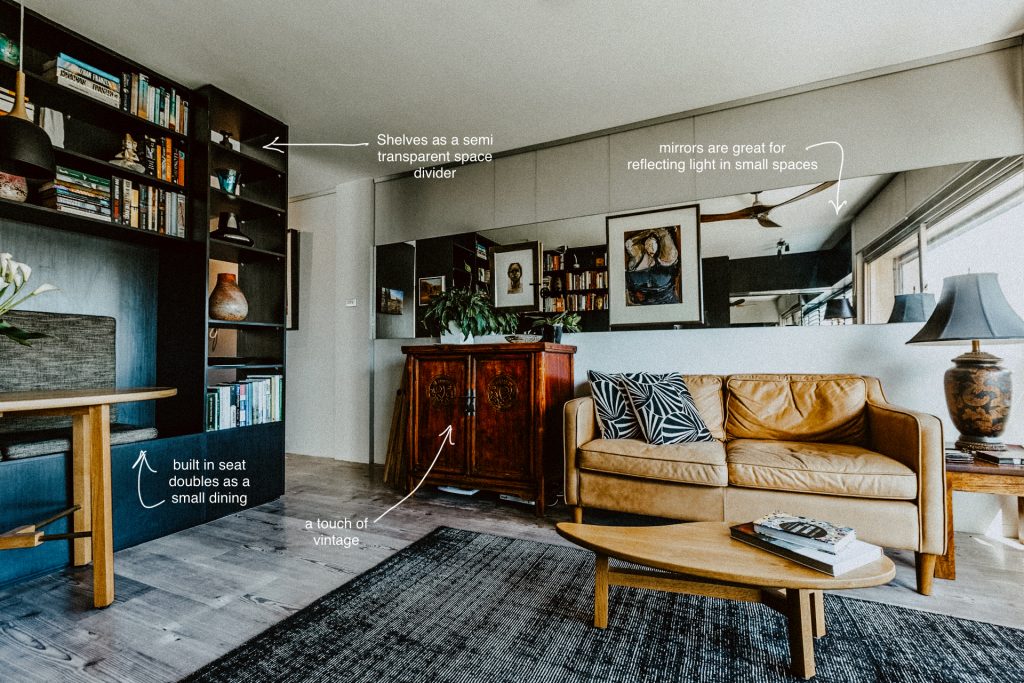 The living area was the one with the most splashes of colour. A total of five loose pieces of furniture and a ton of books did the trick against all grey floors, walls and ceilings. My partner called the setup 'Effortlessly cool as Sydney'. Got to agree.
KITCHEN – Smart Built-ins
Apartments don't come with the luxury of a dry and wet kitchen (which usually caters to the Asian cooking style) so the little space you have needs to look tidy. One way to do that? Just chuck everything behind cabinet doors. This kitchen did that extremely well.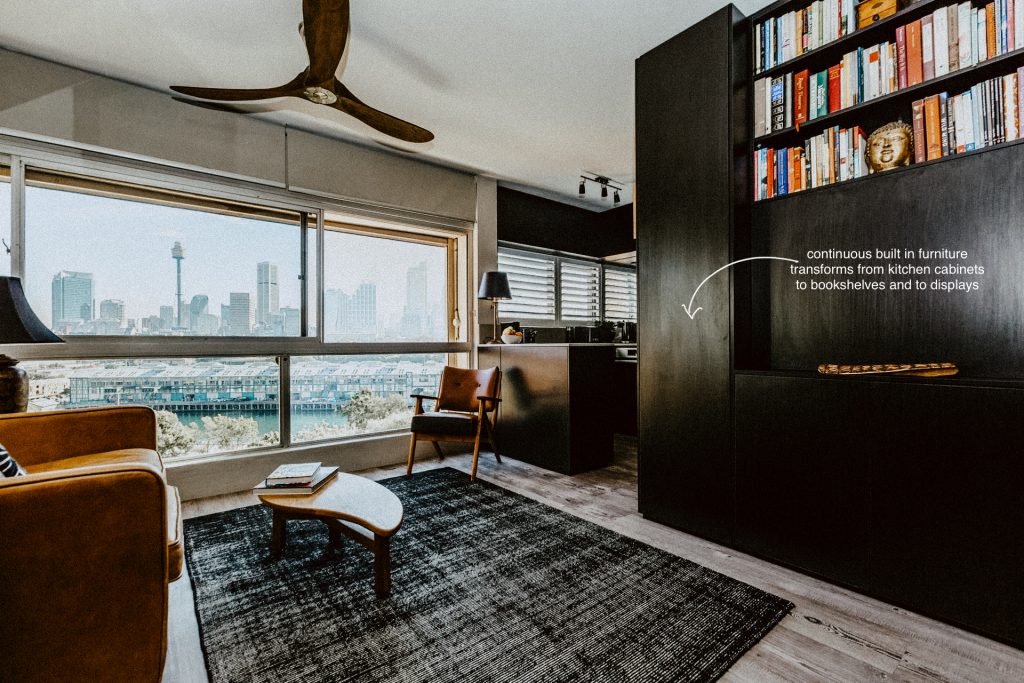 There was no problem with using a dark colour to cover the surfaces of all these small spaces because of the amount of natural light flooding in. The mirror backing further reflects light and creates the illusion of a bigger space.
BEDROOM – From your minimalist Pinterest board
The bedroom nailed the minimalist grey and white Pinterest look. Diffused light gave this small space the needed coziness. Another clever move was to put in a row of shelves above the window. Never say no to more storage!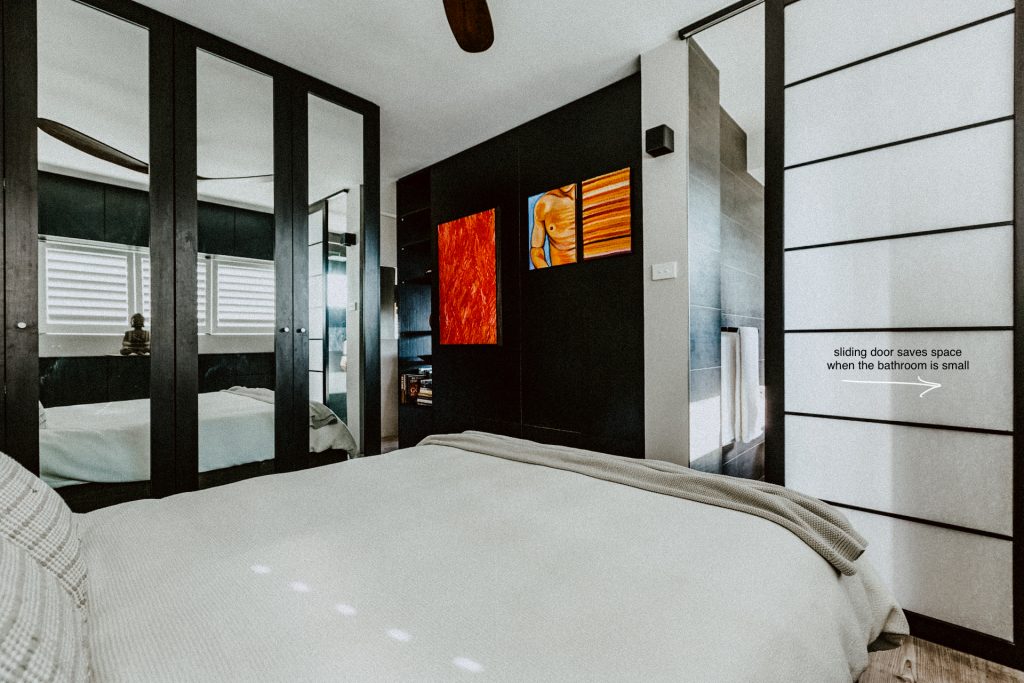 With such a stunning view and a prime location this AirBnB is fully booked for most of the year. Definitely worth to try to book it again, maybe to catch the NYE fireworks. Now that would be a million dollar view.
Photos : AirBnB & Janani Premchandh